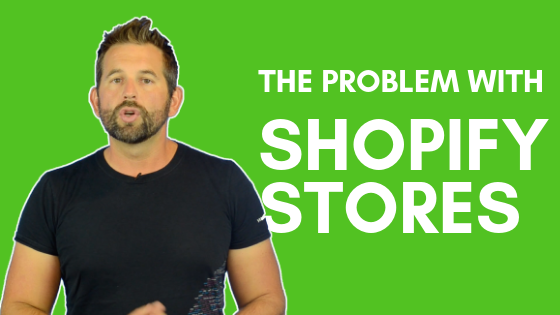 Shopify is probably the most popular online store builder. It's great if you need a lot of features and want to be confused.
The number one requested feature on Shopify is the ability to create layouts without code. That's where WebStarts comes in. With WebStarts you can create a home page for your Shopify store that looks the way you want. You can create a home page that conveys the value of your products in a way that just can't be done with Shopify.
Once you've created these frontend pages on WebStarts you can link to your Shopify store. But then again why would you want to when WebStarts has all of the same important features. Yes, Shopify has a few more bells and wistles, but truthfully that's just going to add confusion to your life. And you don't have time to learn all kinds of features, you have a business to run.
Your store should be a supplementation of your business, it shouldn't consume all of your time or require you to hire someone to write code. With WebStarts the drag and drop editor is simple enough for anyone to use because you literally drag things where you want them to be displayed. Ultimately being in control of the content on your site will lead to hire conversion rates and more sales.
With the ability to make your own changes to your website simply and easily you'll be able to run more tests and figure out which headlines, products, images, and other elements draw people deeper into your site and bring them to the point of purchase. This is something that's not easily done on other platforms like Shopify.
WebStarts Stores also come loaded with the most important features for running an online store like the ability to sell product variants, digital goods, create custom shipping rules, and more. And when you create your store with WebStarts there's no cumbersome process setting up your payment acceptance method. It's all done for you, on-the-fly, behind the scenes. So when you create your store you're instantly able to begin accepting visa, mastercard, american express, and discover.
WebStarts Store have powerful features like the biggest and best store you see online. For instance, you can allow your customers to save their billing and shipping information at checkout. This saves the time and hassle of entering all that information each time they buy from you. This leads to more recurring sales since they don't have to re-enter their information time and time again. They can even use their login credentials to track their order.
Finally, a WebStarts Store costs a fraction of what Shopify charges and we don't add any per transaction fees. Just setup your store, choose a plan, add a domain name, and you've got a professonal great looking store, that's ready to accept payments, and is fully customizable. All at your fingertips, in a matter of minutes. You can sign up to create your first WebStarts Store at WebStarts.store or by visiting WebStarts.com and selecting any store template.