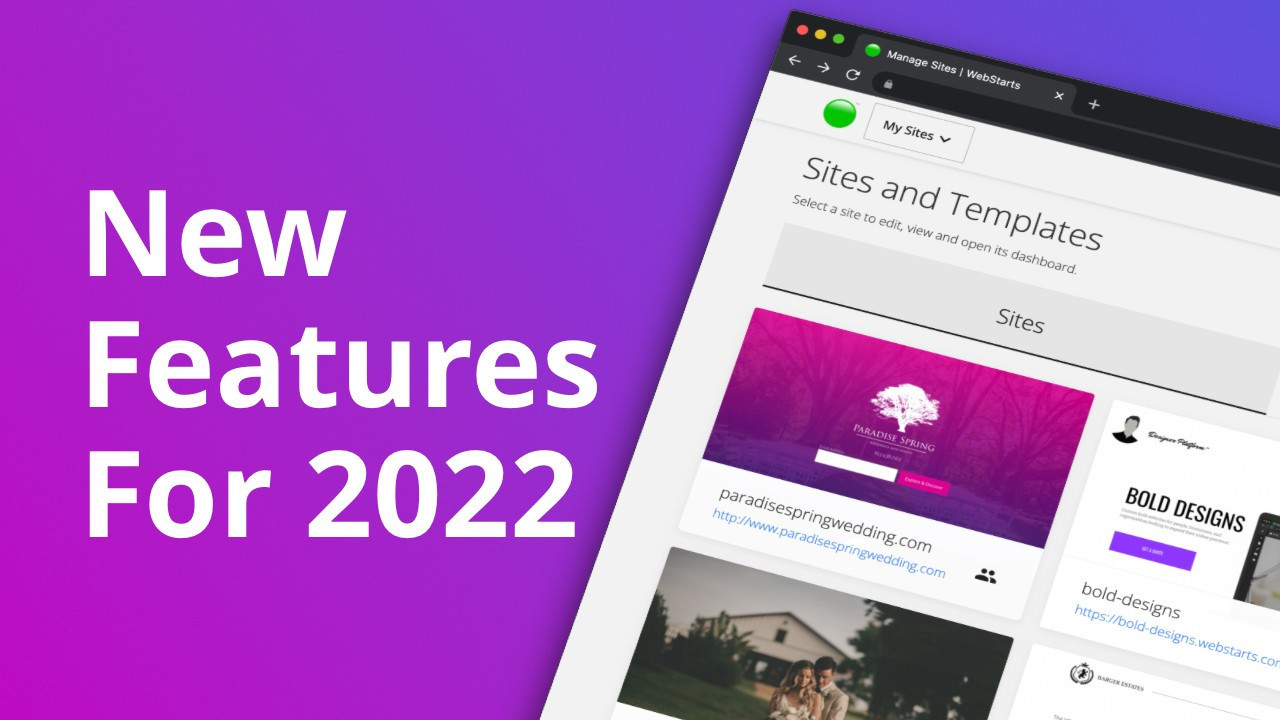 Introducing the following new features to WebStarts.
1. Agency features now accessible from a single interface.
For years here at WebStarts we've maintained a separate application for web designers called the Designer Platform. The Designer Platform was great but we found people found it confusing to manage websites in two different interfaces. So this year we've gone ahead and merged the features of the Designer Platform into the main WebStarts interface and now refer to them as Agency Features. You can enable Agency Features in your account under the Settings tab. This allows you to do things like save your site designs as templates, allow your clients to login and make changes to their sites, and more. All now in a single interface.
2. Short URL slugs.
In the past if you wanted to share a link to a page you created using WebStarts you'd have to include the page extension (.html). People found this cumbersome so we've shortened the URL to no longer require the file extension. Now you can simply share a link to your site like MySite.com/page.
3. Responsive designs.
Allowing the freedoms that come with a true drag and drop visual editing experience presented some challenges when responsive designs became popular. Responsive designs are those pages that recalibrate the way the page is displayed dending on screen size. Thankfully we've now created a solution for those who wish to create responsive websites by using Strips with columns. Adding a strip with columns to your page gives you the ability to rearrange elements depending on screensize. Read more about creating a responsive design here.
4. Blog app improvements.
You can now add captions, create links, and select new formatting options for photos you've uploaded to your blog posts. Simply upload a photo and click the photo to select it and you'll see the new options displayed.
5. Domain management improvements.
We've updated our domain management interface to make it easier for you to create sub domains, CNAME, MX, and other records. You can find the updates by selecting the Domain tab from the drop down menu in the top right while logged into your WebStarts account.