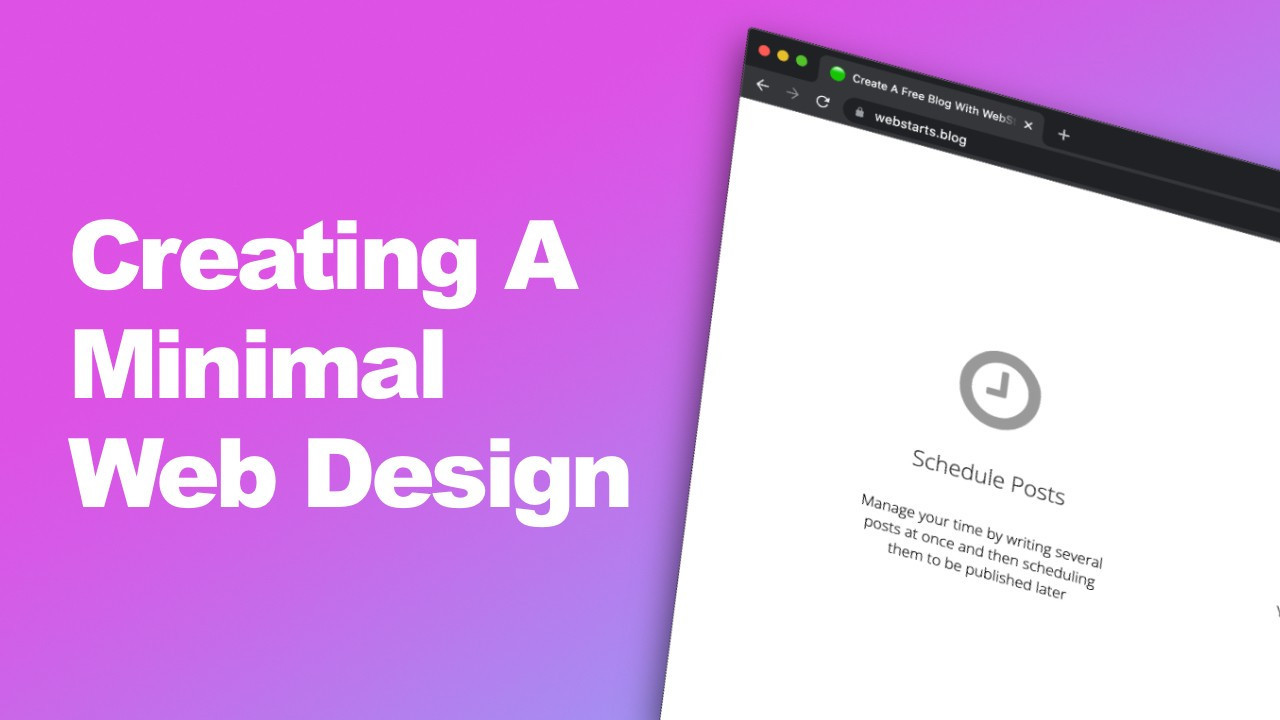 Minimal web designs are popular because they provide a sense of simplicity to your site visitor. Think of all the heavy lifting your brain has to do as you scroll through all the page on the web. All the way you're bombarded with ads, attention grabbing headlines, and imagery. A minimal design can be a relief when you finally stumble on. Here are some keys to mastering a minimal web design.
1. Use whitespace.
Whitespace or negative space is not what you put on your page, it's what you don't. Surrounding design elements with plenty of whitespace ensures the vistior's attention will be focused on the element. Don't be afraid to push the boundaries of how little you can put on a single page.
2. Use fewer colors.
A rule of thumb that will help you minimize the number of colors in your design is to start by creating the design entirely black and white. Then, as you see fit add some grayscale or accent colors back into the design. To keep it minimalistic don't use more than a single accent color.
3. Use softer shadows.
Shadows give depth to your design elements but in the case of minimalistic design you want to make sure those shadows are soft. That means increasing the spread of the shadow and using light grays instead of dark grays and blacks.
4. Understand fonts. (Typography Hierarchy)
When it comes to typography first things first. Use large, bold fonts surrounded by plenty of whitespace to convey your main message. Use thin and lighter fonts to convey the fine print. Limit the number of font styles to two at most. Many times using only one font style looks best.
5. Light background fills.
If you need to separate sections of your page use light colored backgrounds as opposed to darker one's. Dark colors make people work hard. Think about using a very light gray against a contrast of white to separate sections of your page.
6. Simpify content.
Of course the one thing that can ruin a minimalistic design putting too much content on yoru page. Keep asking yourself whether the content you're displaying is absolutely necessary and eliminate redundancies.
To get started with your own minimalistic web design create one for free at WebStarts.com.