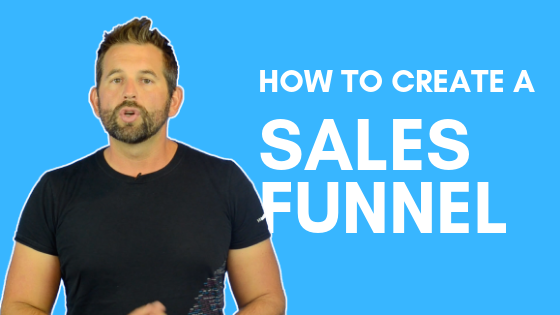 Sales funnels are a critical part of your online marketing strategy. When people come to your website they're usually not going to buy from you on your first visit. A sales funnel help you capture some contact information from the site vistors and follow up with them. Following up with your visitors and staying top-of-mind is a big part of turning those leads into customers.
Createing a sales funnel in WebStarts is easy. Most WebStarts website templates include forms. Those forms act as the top of your sales funnel. Editing and adding new forms to pages on your website with WebStarts is done in the Page Editor. To launch the Page Editor all you need to do is login to your WebStarts account and click the Edit Site button in the Dashboard view.
Once the page editor is loaded you'll want to select the page where your form appears. For the most part the form will be on the home page. There are times when you may want to deliver a more specific message than the one on your home page. In those cases you can create landing pages.
Click on a form to select it and then click the attached Edit icon to edit your form fields and settings. You can customize the fields included in your form or you can select one of the pre-labeled fields. Once you've added the fields you want to your form click on the Settings tab and specify the email address where you would like the form data sent after it's submitted.

Under the Settings tab you'll also notice the option to specificy a list. When you select a list from the drop down menu the email address collected via your form will be automatically populated in that list. This is helpful because you can then use the Email Marketing Application to send follow up and broadcast emails to that list.
Email Marketing is a big part of your sales funnel. It gives you the ability to stay "top of mind" with potential cusotmers. There are many clever ways you can utilize email to do this. You can send educational materials, highlight features, send offers, and generate phone calls. Whatever strategy you use will create another opportunity to communicate with someone who came to your website and the more you communicate the more people will become your customers.
The last step in your sales funnel is whatever objective you originally set out to achieve. That may be to get someone to buy something from your website, it may be to setup an appointment, it maybe be to get someone on the phone so you can educate them more about your product or servcie.
Regardless of your objective having a sales funnel will help you reduce the amount of time and energy wasted chasing down the wrong leads. It will also help you deliver a better customer experience because you'll be in control of the communication channel, and be able to refer back to your communications with the prospect.
To get started creating your own sales funnel sign up to create a website at WebStarts.com. Even if you already have a website, you'll find WebStarts works as a terrific companion to your existing site for creating one of a kind landing pages with integrated forms and easy to set up sales funnels.
The integrated Email Marketing app is also easy to use. It lets you send both broadcast emails as well as scheduled follow up emails. So you can send your leads and prospects just the right email at the right time. With a proper sales funnel built with WebStarts you're sure to turn more of your leads into customers and more customers into better one's.