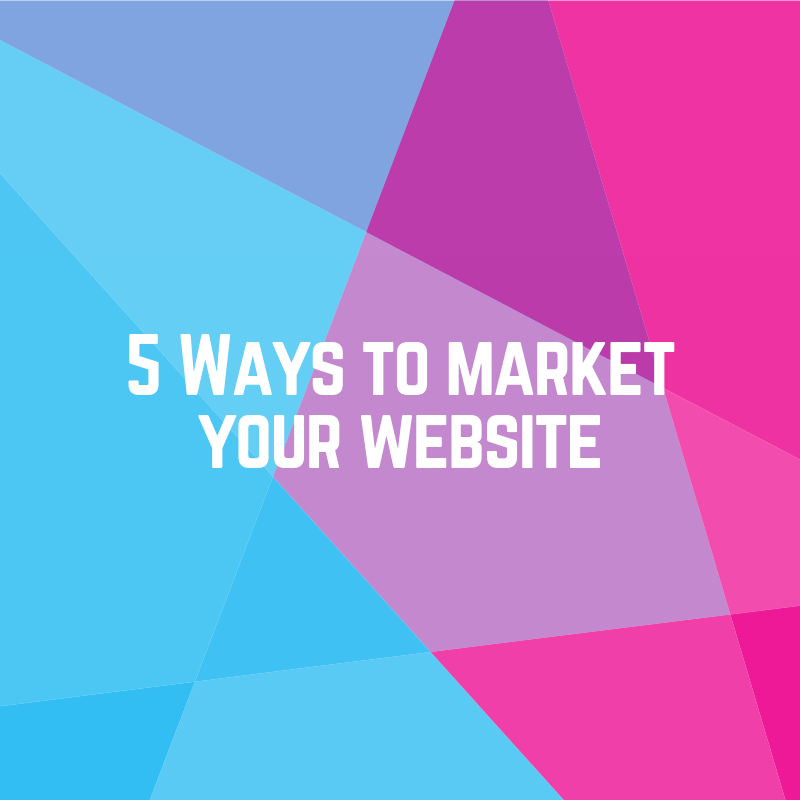 You've created your website and now it's time to think about marketing. What is marketing? How is it different from advertising?
Marketing is everything you do to promote your website from the content you put on the page to the places you advertise it.
Here are 5 things you should do to market your website.
1. Your pages should be search engine friendly so they're easily found on Google.
Search engine optimization, also known as SEO is probably the most widely used marketing tactic on the web. It's all about tweaking your web pages to rank well on Google when people search for keywords and phrases that have to do with your product or service. But since there's so much competition SEO may not be the best place to invest your time.
Here are a few things you should be doing to optimize for search. The first thing you should do is be sure you have an accurate page title for each page of your website. The page title is info that appears in a browser tab. It's also the bold blue part of Google's search results.
The second thing you need to do for search optimization is include the keywords and phrases you're targeting throughout the text on your site in a natural way. Google's algorithm is pretty good at picking up spam so avoid keyword loading or creating paragraphs of text stuffed with keywords and phrases.
The third thing you can do to optimize for search is just make sure you're creating plenty of interesting content and putting it out there where it can be found. Sharing on Facebook and Twitter is a pretty easy way to share. You might also consider doing a press release or contacting other websites related to your niche and see if they'd be willing to link to you.
2. Share and promote your website both online and offline.
A common mistake people make when they create their website is forgetting life happens offline. Be sure to include your web address on all your print materials like business cards, brochures, signs, etc. There are a lot of opportunities that go missed online too. For example you can put a link to your website in your email signature, create a facebook page with a link back to your site, or create a Youtube channel.
3. Capture leads on your website and always follow up.
Getting traffic to your site is difficult. So why let people find your site and then just navigate away without capturing any lead info. Most people aren't itching to give away their personal data. For this reason I recommend putting a form on your page and offering something in exchange for their contact data. Try to request as little info as possible. That probably means only an email address. If you want to collect more data your value proposition better be good. Offering things like a free trial, consult, or discount are just a few ideas.
4. Spend your time doing things that are repeatable and measureable.
There are so many ways and places to promote your website online. If you try to do them all you're not going to have enough time. It's best to choose a few methods for promoting your website and be consistent with them. For example I like to write a blog once a week, create at least one how to video a week and share it on Youtube.
5. Track your results and iterate.
There's no magic formula to getting web traffic. What works for your business might be different than what works for another. For this reason you need to constantly test and measure. Whatever is working, be sure to ramp up. If you're doing something that's not getting a lot of results be mindful of how much time and effort you're willing to committ before moving on to something else.