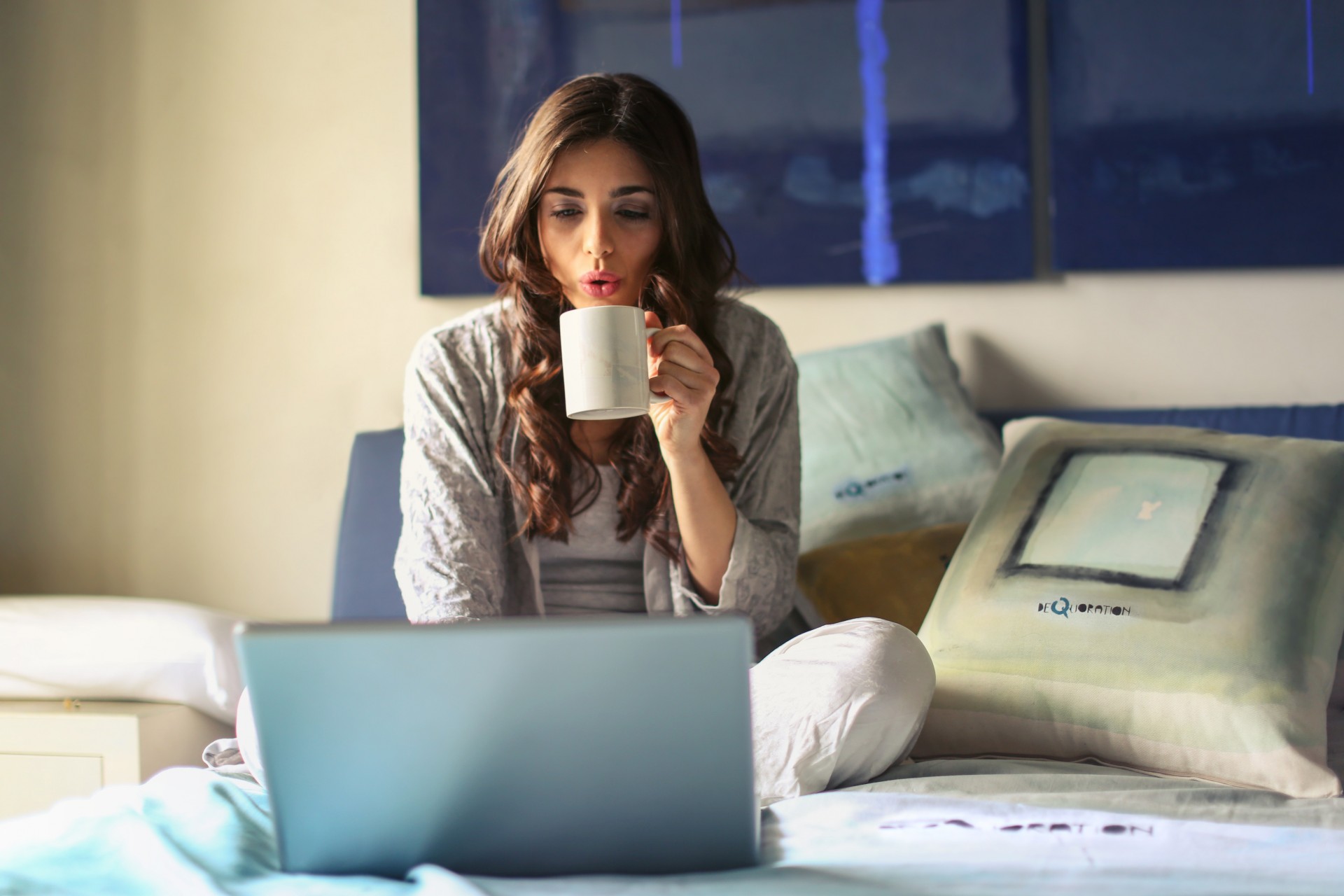 There's never been a better time to start working from home than now. This is a guide to help you do that. The first thing you'll need to do is decide what you'd like to do for work. Whichever work at home idea you decide to pursue you're going to need a website. It's easy to create a free website with WebStarts.com.
1. Teaching and Tutoring.
With all the kids out of school there's going to be serious opportunities for those who are willing to teach and tutor.
2. Web Design.
This is my favorite because it doesn't require any inventory. There's hardly any startup costs and everyone needs a website more than ever.
3. Online Store.
Maybe not as good as starting a web design business but still pretty good. If there's something you can make at home and then sell it this is a good option. If you don't want to hassle with making things and shipping then consider creating a dropshipping store.
4. Ebooks and Information.
I love this one because just like web design there's no inventory to carry. All you need to do is create valuable information and sell it. You can use the digital deliver feature of the WebStarts store app to fulfill your orders.
5. Memberships.
Just like ebook and information there's once again no inventory to carry, no products to ship. Just provide people access to valuable resources and charge them a monthly membership fee. You can do it all on WebStarts.
6. Affiliate.
Promoting other people's products online is another good way to earn income while working from home. If you're not sure what to sell checkout the WebStarts affiliate program. Everyone wants a website and you can earn some good money.
7. Media and Content Creation.
If you have graphics design or video editing skills creating content can be fun and profitible. Consider showing off your portfolio with a WebStarts website.
8. Consulting and Counseling.
If you have specialized knowledge in something providing advice, answering questions, and creating plans for other businesses can be highly lucrative and be done from home.
9. Pet Care and Dog Walking.
You will need to go outside for this one but you need the fresh air anyway. Might as well start a dog walking service and get paid for doing it. WebStarts has numerous templates geared toward pet car and similar businesses.
10. Training and Coaching.
Similar to consulting be a little more motivationally geared try training someone and or coaching. Maybe this is a fitness things, maybe it's an organizing thing. Lots of options here.
11. Social Media Manager.
Social media's a place where people can discover you website, products, and services. If you're good at creating a buzz online people will be willing to do it for your business.
12. Assesments and Evaluation.
People need things like assesments and evaluations in order to qualify for things like continual education.
13. Research.
There are all kinds of people out there who need background information on things but don't want to spend the time scouring the web for it. Why not charge people to do it that work for them?